In June, 2017, prominent news outlets including Rolling Stone, the Los Angeles Times, the Guardian and Vulture dubbed the Babadook as the unofficial mascot of LGBTQ Pride month.
At first glance it might seem strange to connect a horror film boogeyman to the protests and celebrations associated with Pride.  Babadook's characterization as a queer icon began when a potentially edited image showed Netflix categorizing the horror film as an LGBT Movie.  A viral back and forth over the image started on Tumblr. As people weighed in on the Babadook's campy and androgynous appearance, his relegation to the basement and his perceived threat to the family unit, a consensus was reached that the Babadook was the latest in a long line of horror monsters who can be interpreted as queer.
"Gay people identify with monsters because we grew [up] fearing we might be one," tweeted Vox journalist Carlos Maza.
What is a horror monster if not a being reviled for differences that are inherent to its existence?
For far too long the LGBTQ community has felt the metaphorical hordes of torch-wielding villagers breathing down their necks.
While great strides have been made in the last decade towards LGBTQ rights on the national level including the United States Supreme Court ruling in 2015 for marriage equality and the ruling in June of this year that LGBTQ people cannot be discriminated against on the job, LGBTQ people still regularly face discrimation and inequality which negatively impacts society as a whole.
Like other marginalized populations, LGBTQ Americans have been hit hard by the spread of Covid-19.  LGBTQ people are more likely to live in poverty and less likely to have access to medical care and paid medical leave than the general population.
LGBTQ youth are particularly vulnerable.  According to the CDC, Lesbian, gay and bisexual youths in grades 7-12 are twice as likely to attempt suicide as their non-LGBTQ peers.  And True Colors United has found that LGBTQ youth are 120 percent more likely to experience homelessness than non-LGBTQ youth. While only 7 percent of youth in the US are LGBTQ, 40 percent of homeless youth in this country are LGBTQ.
The villification and alienation of LGBTQ people is disgusting and it must stop.
Today, June 28, 2020, marks 50 years since the country's first gay pride march held in New York City.  What initially began as a protest march against police brutality has grown into a global platform to raise visibility and awareness of LGBTQ identities, struggles and triumphs (Click here for a brief visual history of Pride in America).
In commemoration of 50 years of LGBTQ pride it seemed fitting to highlight the exceptional and diverse contributions being made to horror and the dark art movement by LGBTQ artists.  This post showcases 22 LGBTQ artists in the fields of visual arts, music, film and published fiction whose work explores mortality, horror, existentialism, the occult and everyday horrors such as dehumization and violence.  At the end of this post I have also presented a small selection of non-profits who are working towards equality and heightened visibility for LGBTQ people around the world.
My hope is that through art we find the empathy and understanding to accept that diversity enriches us all.
Artists Working in Multiple Categories
Astra Zero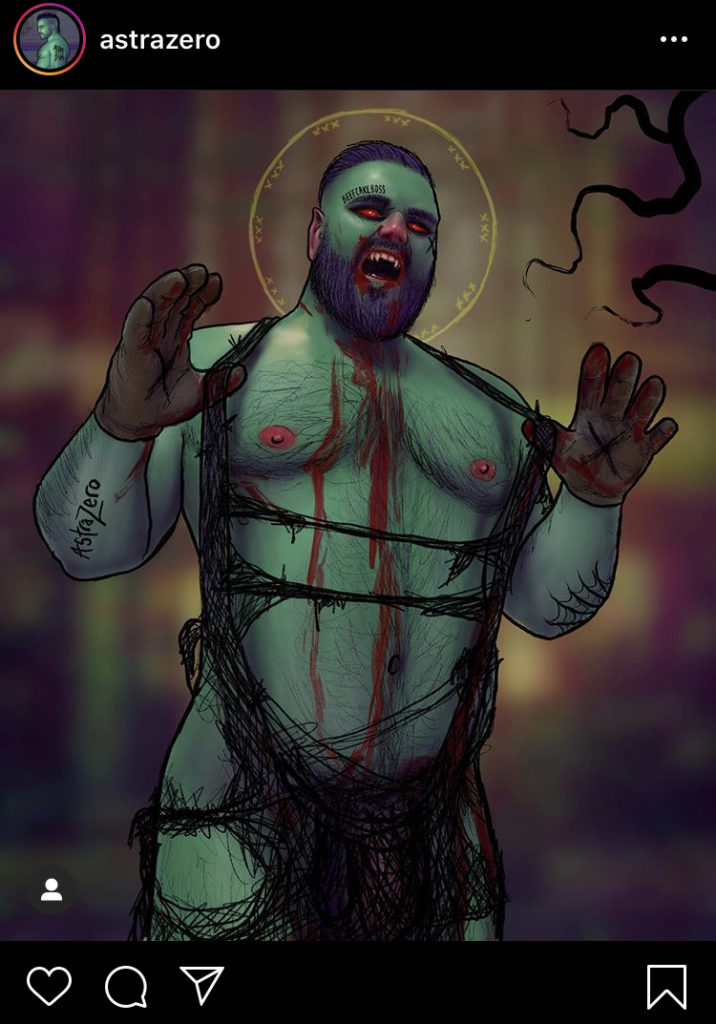 Astra Zero is a British Columbia-based musician, visual artist and graphic designer. His work in all three categories fuses horror, gothic, metal, industrial, sci-fi, punk and queer erotica.
As a visual artist he creates twisted, atmospheric portraits that set sexy galactic humanoids in color-drenched landscapes. His combination of masculine hunks with horrifying elements like dripping blood, excised eyeballs and faces containing demonic red eyes, play with a tension among fantasy, desire and revulsion.
While his work is highly sexually charged, there is also an element of melancholy or regret to his art. Many of his portraits feature blue-skinned characters representing depression. His song lyrics frequently reference disappointments in love, bleeding and pain.
His music is electronic gothic industrial. With a charging beat Astra Zero's music is good for sweaty nights on the dance floor. The lyrics are much darker than average club fair, however, with laments of agony and tortured emotions.
Astra Zero has released 8 singles since 2015.  You can find Astra Zero's music on Apple Music, Spotify and Bandcamp.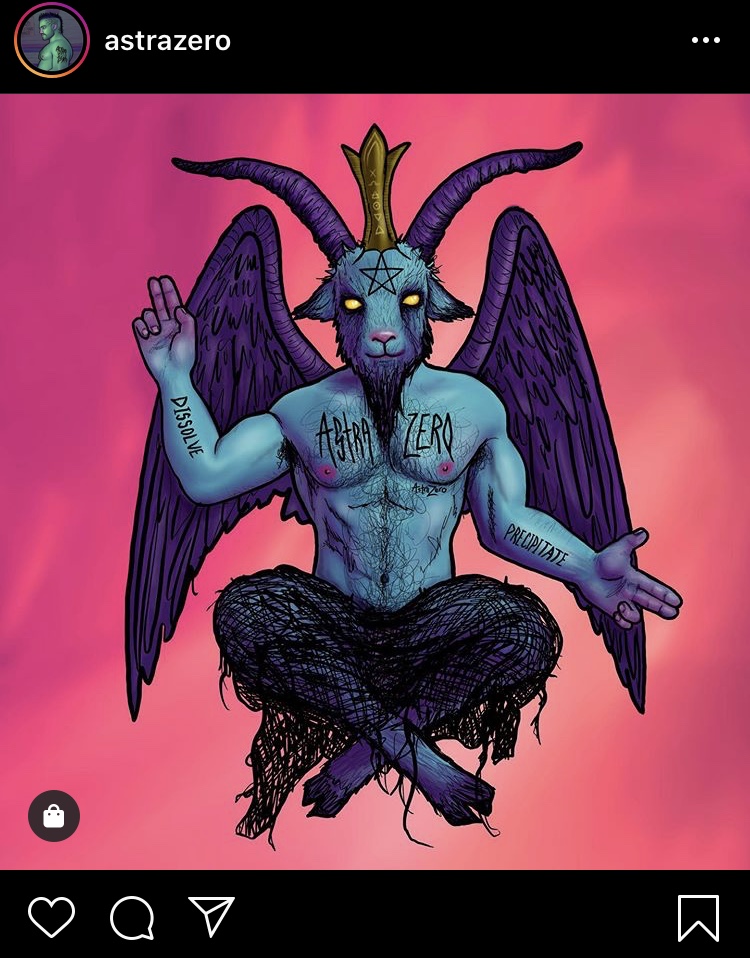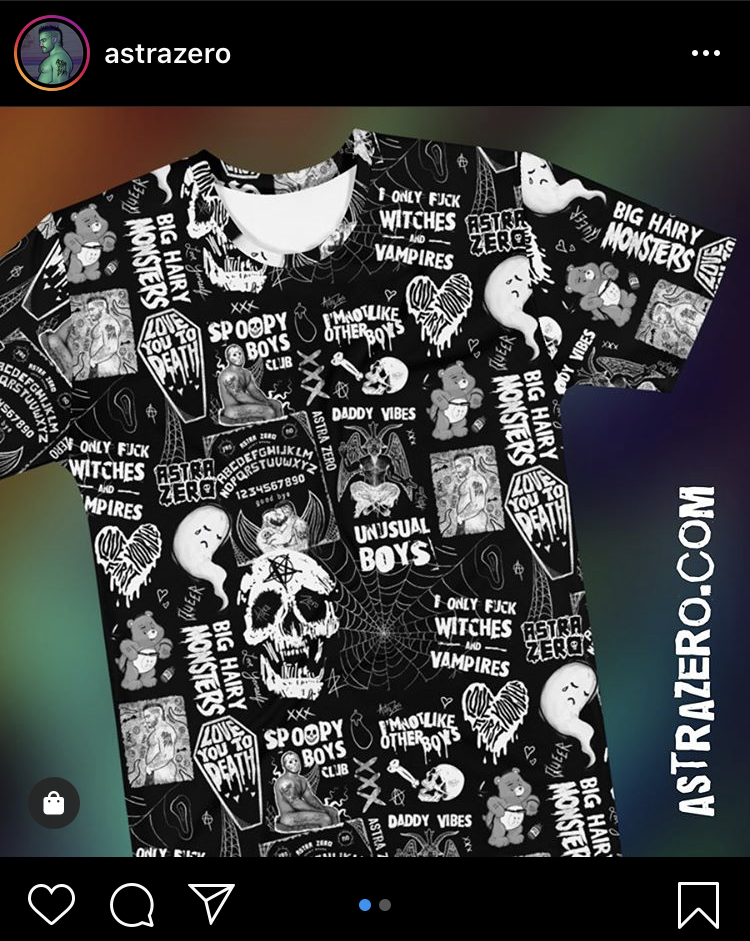 To see more of Astra Zero's work, visit his website and follow him on Instagram.  The trippy animated images he posts on Instagram are a lot of fun.
Astra Zero also has an adult coloring book available.  And to shop Astra Zero's apparel designs, click here.
Clive Barker
Clive Barker probably needs no introduction.  As a writer, film director and producer, and painter, Barker has been one of the most influential and prolific artists working in horror over the last 35 years.
Barker's work is known for its combination of chilling supernatural horror with urban fantasy.  He creates morally ambiguous characters and situations as a lens through which to explore fear, pain, sexual desire and the human experience.
From the release of his first volume of short stories, Books of Blood Volume 1 in 1984, Barker established himself as a master of provocative and suspenseful horror.  He has published more than a dozen novels and his short stories have inspired many film adaptations including Hellraiser, Candyman and Midnight Meat Train.
Barker is also an accomplished painter whose work can be seen on the covers of many of his books as well as gallery exhibitions and the set of the Academy of the Unseen Arts for Netflix's Chilling Adventures of Sabrina.  Many of Barker's paintings depict monstrous creatures whose human qualities provoke fear, pity and fascination.
Illustrating his enduring appeal, this fall will see the release of a new Universal Pictures Candyman film written by Jordan Peele and a new Hulu original film based on stories taken from Books of Blood.
Start here: Read Books of Blood Volume 1 and watch Hellraiser currently streaming for free with an Amazon Prime membership and also available to rent and purchase through Amazon and Itunes.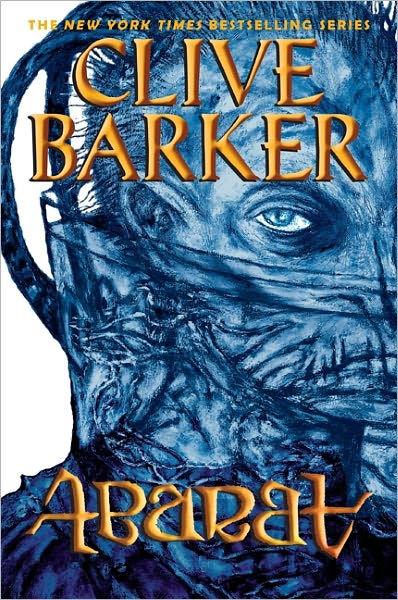 To learn more about Clive Barker, visit his website where you will also find a gallery to see his paintings.
Jen Lightfoot
Jen Lightfoot is a Philadelphia-based surreal portraitist and musician.
Not unlike, Astra Zero, Lightfoot's visual work explores the pencil thin line between sexual desire and revulsion. Instead of depicting mutated beefcake hunks with oversaturated palettes, however, she creates pinup-inspired sirens with muted, feminine color palettes. Part grotesque, part erotica, Lightfoot's girly horrror provokes the viewer to consider personal feelings about fantasy and fear.
As a multi-instrumentalist and singer, Lightfoot has put out five solo albums. Her music is dreamy electronica with a dark alternative edge.
Start here: Visit her website to view a gallery of her art and listen to The Devil Inside available through Amazon and Apple Music.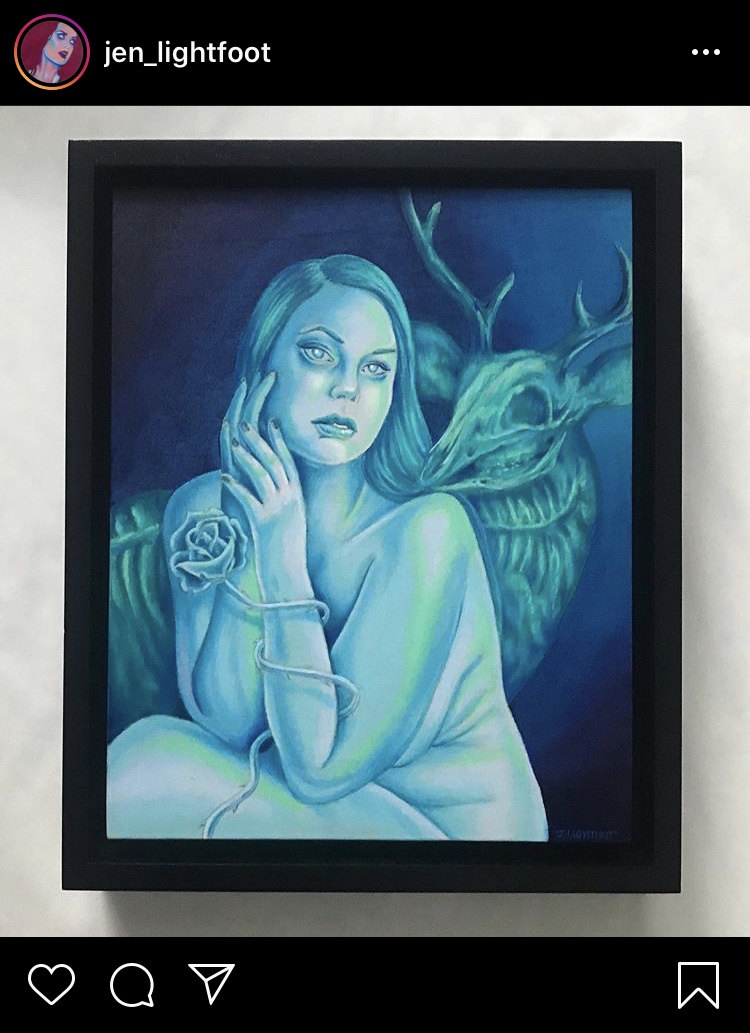 To learn more about Jen Lightfoot, visit her website and follow her on Instagram.  You can support her work by joining her on Patreon.  Lightfoot has a book of her art available called Little Nightmares.
Juliana Huxtable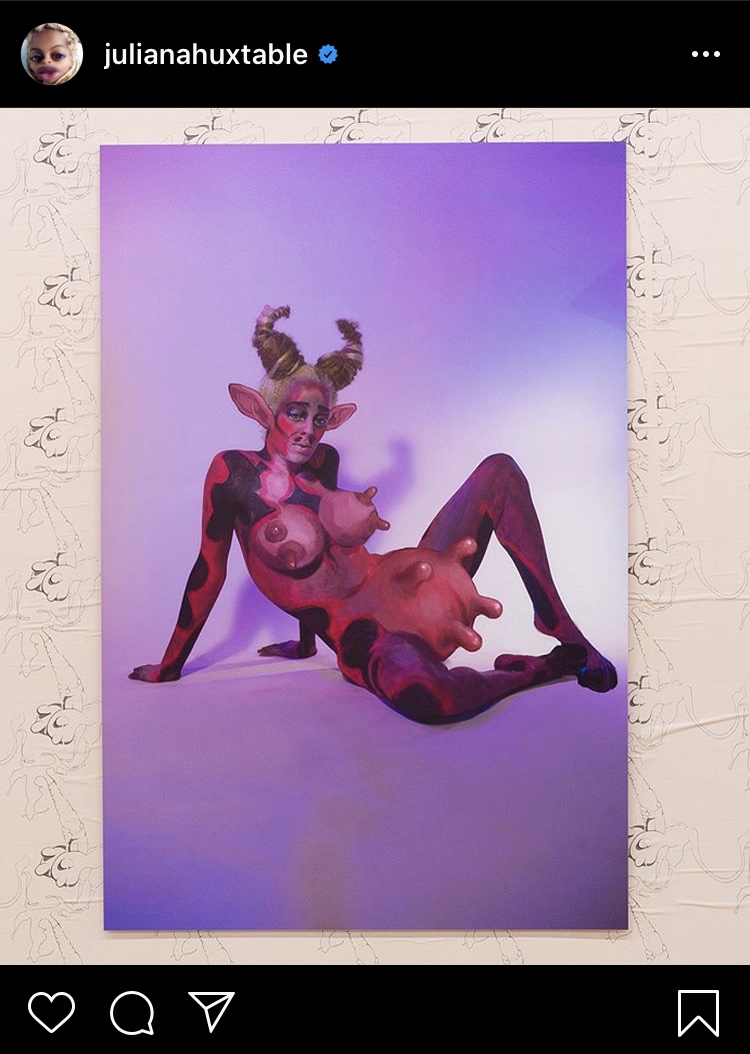 "I guess my most base desire would be that public discourse can progress beyond the pitfalls and traps that it's currently in. I wish the conversation around what is and isn't progress could be focused on a little bit of the conditions, the extreme conditions that so many people are living in or navigating."

-Juliana Huxtable
Juliana Huxtable is a New York City based poet, portrait artist, model/muse and DJ whose work is concerned with unpacking society's dangerous and misguided preconceptions surrounding identity and biology.  .  Thematically she focuses on gender, queerness, race, technology, futurism and the role of humanity.
She often explores these themes by putting her body on display to challenge viewers to consider preconceived notions about race, gender and sexuality.
Her most recent visual series, INTERFERTILITY INDUSTRIAL COMPLEX: SNATCH THE CALF BACK, exhibited at Reena Spaulings Fine Art Gallery, explores interspecies relationships between humans and animals.  Working from a starting point of examining anti-trans rhetoric that if a man can become a women than a person might as well become a dolphin, Huxtables pushes the idea of humans becoming animals to absurd and frightening conclusions.
An avowed vegan, her work also considers the fetishization of meat and members of society, such as transgendered people and people of color who are fighting for equality.
Huxtable's first book of poetry, Mucus in My Pineal Gland, is a scathing critique of society that focuses on the relationship between technology and humanity and power dynamics.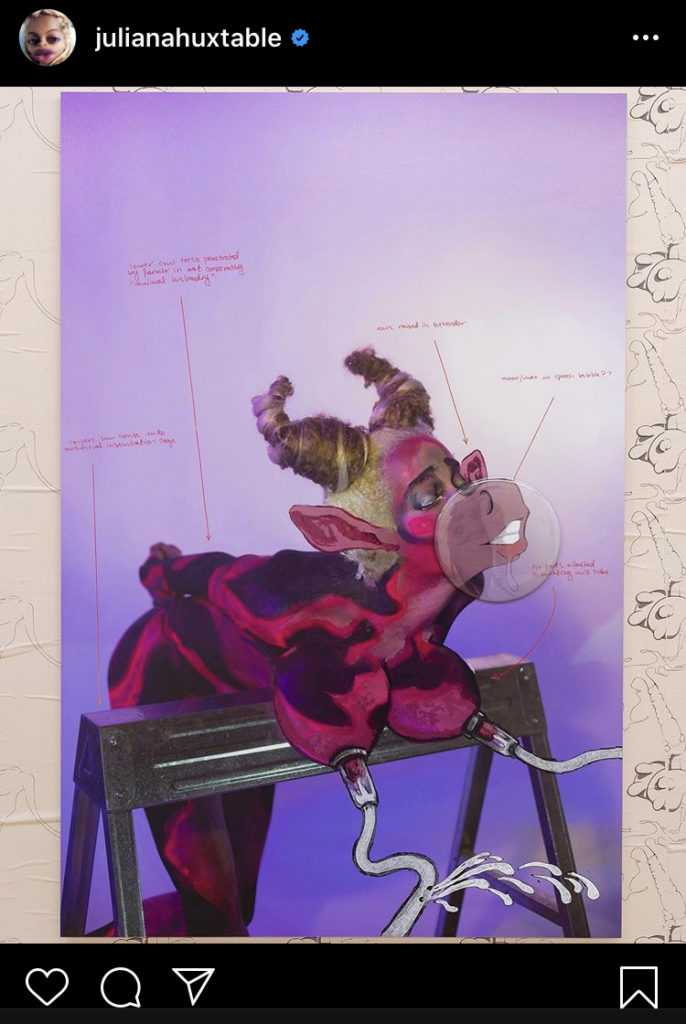 If you're interested in Juliana Huxtable's work, follow her on Instagram.  You might also check out her bio on the Guggenheim's website, read this AQNB interview, and this Flaunt profile of her here.
Visual Artists
Christopher M. Tandy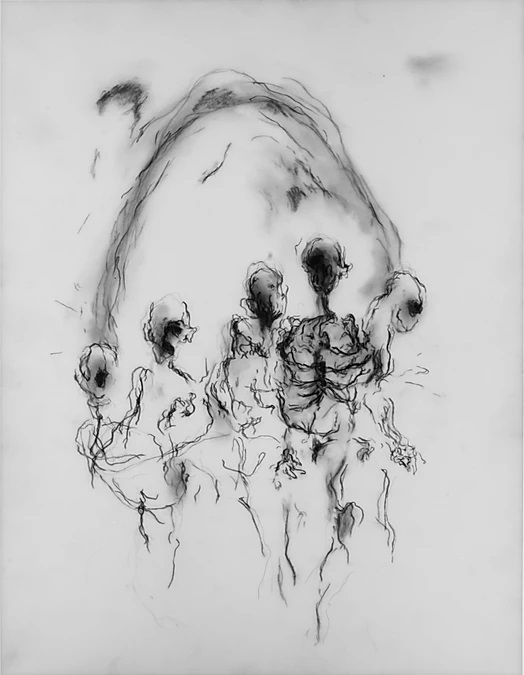 Northern California based artist Christopher M. Tandy's work explores the overlap between this world and the next.  He is a seeker of shadow realms.  And he views himself as a vessel through which language, images and symbols can come through.
Tandy thoughtfully takes a broad view of dark art as a medium through which to explore the unknown.
As a multidisciplinary artist, Tandy creates with natural elements such as graphite, wood, feathers and bones.  His haunting graphite drawings illustrate his experience peeking beyond the veil.  They appear to gradually materialize on the page and are open to the viewer's interpretation.
Tandy also painstakingly prepares ritual objects such as wands, talismans and grimoires both as art pieces and for personal magical practice.
His gallery shows incoporate performative ritual components.  Tandy appears as the Raven, a shadow alter-ego who is blessed with Sight.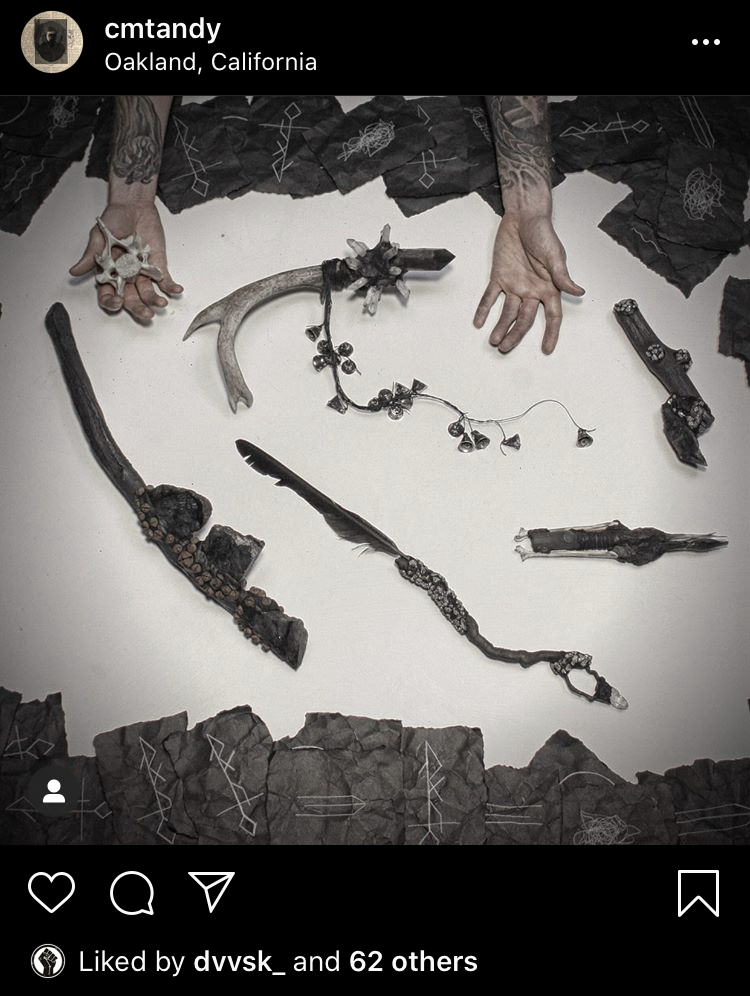 To see more of Christopher Tandy's work, visit his website.
Randi Graff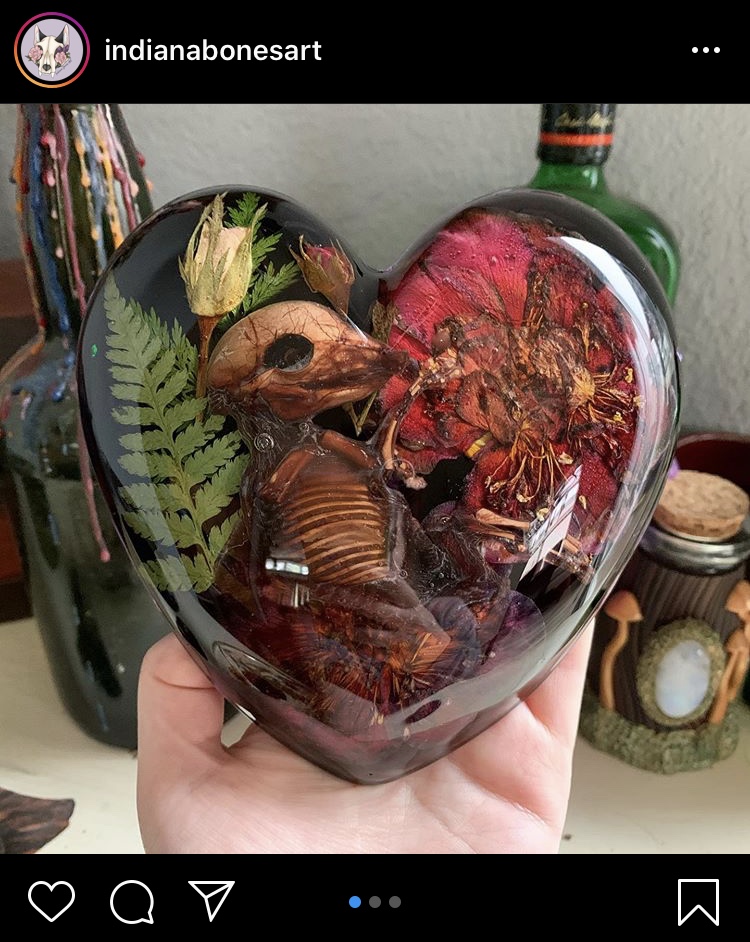 Oregon based artist Randi Graff repurposes animal bones and insect carcasses to make art and jewelry that honors the life cycle and the natural world.
All of Graff's specimens are ethically sourced, often through donations.  Many of their tributes take the form of wallhangings and trays.  By encasing remains in resin along with flowers and other decorative elements they creates a striking modern memorial and curiosity.
Graff also does custom pet memorials that can take the form of jewelry or decorative object depending on the owner's wishes and what part of the pet the owner desires preserved.
Their jewelry often features delicate cicadas and beetles that have been carefully preserved.  The dead bugs suspended from earlobes create a tenstion between beauty and grotesquerie.
Additionally, they creates uniquely dreamy custom bongs and ashtrays.
Graff's work is highly sought after, often selling in the hours after it is posted online.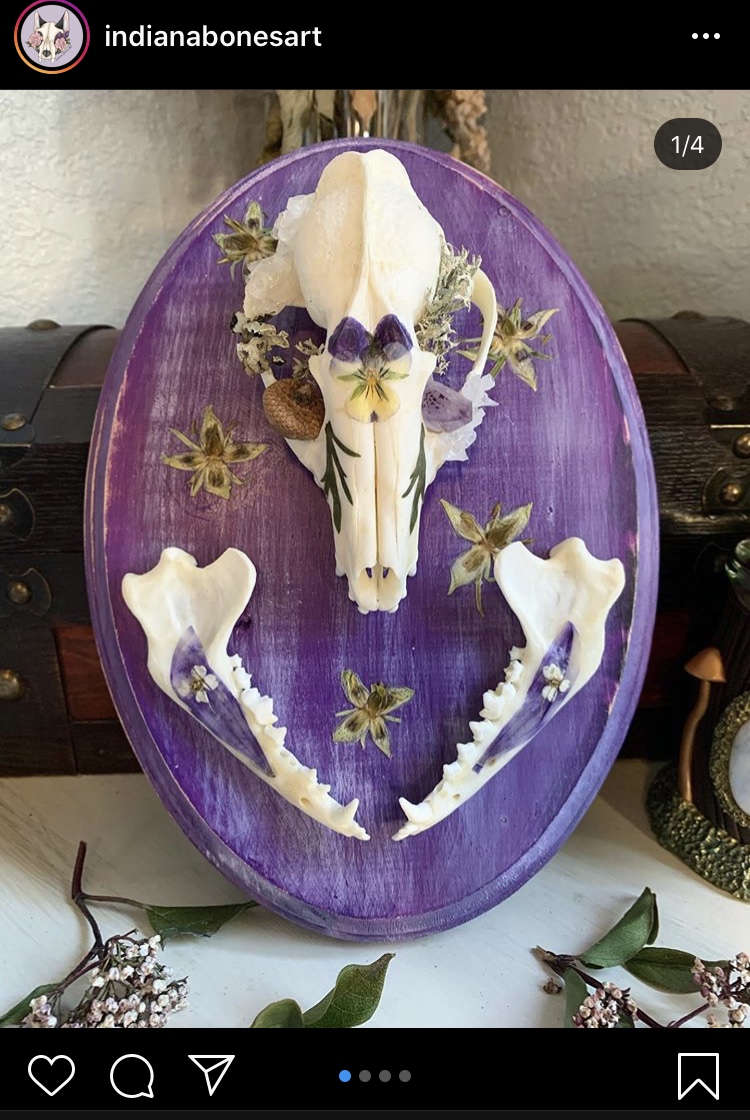 To see more of Randi Graff's work, visit Indiana Bones Art website and follow on Instagram.  You can also support the work through a Patreon subscription.
Richard Hawkins
Los Angeles based multidisciplinary artist Richard Hawkins has a large body of work that spans many mediums. He has drawn inspiration from a wide variety of cultural references such as Classical Greek and Roman Statuary, 20th century celebrity, serial killer culture, Thai sex tourism, and indiginous art.
His work is unified in its voyeuristic exploration of the male form and the uneasy line between eroticism, obsession and violence.
Best known for his lurid and jarring collages that juxtapose images of celebrity heartthrobs with iconic horror movie monsters, serial killers, pornography and classic art, Hawkins work is messy and soul-baring.
In 2007 he began building a series of large-scale haunted dollhouse sculptures by dissassembling and reassembling Victorian dollhouses. He meticulously worked over his collaged houses' exteriors and interiors to make the houses look dilapidated and foreboding. While his dollhouse sculptures are a departure from his usual theme of lust made into matter, they do carry on the themes of fantasy, ghoulishness and seducing the viewer to engage in more voyeurism.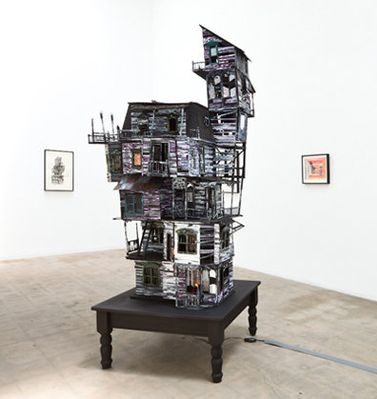 His work is in the permanent collections of many prominent museums including the Tate, the Whitney Museum of American Art, the Museum of Modern Art and the Los Angeles County Museum of Art
If you are interested in Richard Hawkins you can follow him on Instagram.
Zach Grear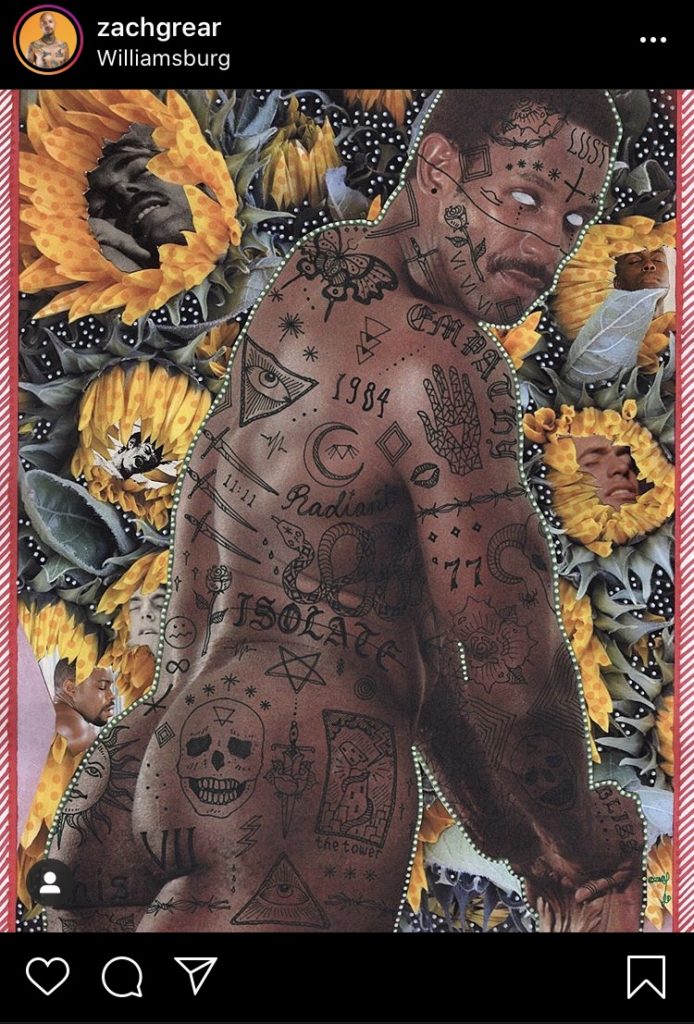 Brooklyn based Multidisciplinary artist Zach Grear is known for collaged images of bodies that he tattoos with pen and ink.
Grear harnesses his affinities for queer erotica, punk aesthetics, as well as tattoo and occult iconography, to recreate bodies that conform to his own beauty standards.
His work is radical and subversive because society has long tried to regulate and suppress LGBTQ bodies. Through his assertion that he has a right and an artistic drive to reimagine not just someone else's image, but also what can be considered attractive, he takes power back.
To see more of Zach Grear's work, visit his website where you can also buy prints and apparel with his designs and follow him on Instagram.
Musicians
Arca
"It's very human to try to put things into boxes, and it's hard for us to reconcile with grey areas, and yet somehow, that's the area I find the most poetic, the juiciest."

-Arca
In Arca's newly released music video, Time, the artist cavorts with a demon.  The work suggests a judgement free existence where the base side is given permission to be nourished.
Arca's last full-length release, a self-titled album which received great critical acclaim, is concerned with distilling all of the sadness of the world into beautiful sounds.
Haunting and often dissonant, Arca's electronic music strives to come from an organic place of experimentation. Rarely recording from pre-written lyrics and often layering spontaneous first takes, Arca's music is utterly unpredictable. But it gently lifts the listener on a wave of exquisite heartbreak and self-exploration.
The work is also about transmutation and evolving identity.
Venezuelan-born, Arca has released three studio albums: Xen (2014), Mutant (2015) and Arca (2017).  Look for the next album, KiCk i, due June 26 of this year.  In addition to solo work, Arca has also done production work with artists including Bjork, FKA Twigs and Kaney West.
Start here: Arca available through Amazon and Apple Music.
To learn more about Arca, visit the website and follow on Instagram.
The HIRS Collective
"Every single show that we've ever played and ever will play has been for every trans woman that has lived, is living and will live."

-Member of The Hirs Collective onstage at The Smell in 2018
The fact that more than half of LGBTQ Americans have experienced violence, threats or harassment because of their sexuality or gender identity should make you angry (NPR).
It's that fury and righteous indignation over society's mistreatment of trans and queer people that fuels The HIRS Collective.
Many of their bite-sized songs channel pure, unadulterated rage.  The music is punk and thrashing grindcore.  The group could be called Rage Against the Patriarchy, but the name HIRS, is actually a gender-neutral pronoun.
Shows consistently begin with the radical invitation for femmes to claim the space in front of the stage.
Aggresively cathartic, The HIRS Collective's songs spotlight mental illness, anti-bigotry, trans power, survival and the importance of asking for help and support.
Composed of a more or less anonymous rotating cast of musicians, the core members of Philadelphia based The HIRS Collective reject the concept of personal celebrity.  The bulk of their music was first released as limited edition cassettes, but in 2018 they put out a more conventional album entitled Friends. Lovers. Favorites, which features cameos by several punk luminaries including Shirley Manson, Laura Jane Grace and Sadie Switchblade. .
Start here: Friends. Lovers. Favorites available through Amazon and Apple Music.
To learn more about The HIRS Collective, visit their website.  22 of their releases can also be found on Bandcamp.
Lynn Gunn of PVRIS
"I think we were cursed from the start
Second I let you into my heart
Do you think we were speaking in tongues
Or simply not enough?
Do you ever wonder
Who took the light from our life?
The life from our eyes?
All we did was suffer
Why couldn't we just say?"

– Lyrics from Heaven by PVRIS
When Lynn Gunn belts out her confessional lyrics with her clear and penetrating voice, one gets the sense that she's digging deep and purging emotional pain.  Through that musical purge the pain is transformed into something beautiful and redemptive.
Gunn is a singer, songwriter and multi-instrumentalist fronting the band Pvris (pronounced Paris).  Pvris combines layered electro-pop and dark alt-rock to create a danceable sound with themes much more complex than those found in a typical pop song.
Pvris' music is about facing fears, flaws and vulnerabilities head on and finding self-acceptance.  Lyrics often reference esoterica, alien abductions, hallucinations and hauntings as a lens through which to process difficult emotions.  Creative music video productions for the band's singles enhance the dark imagery evoked by their lyrics.
The title of their second studio album, All We Know of Heaven, All We Need of Hell, was taken from the poem Parting by Emily Dickinson. The album was recorded in a haunted church that was converted into a recording studio.
PVRIS has two studio albums, White Noise (2014) and All We Know of Heaven, All We Need of Hell (2017) with a third album, Use Me, due later this year.
Lynn Gunn has also collaborated with several other bands and musicians including Seven Lions, Tonight Alive (check out Disappear on Underworld, it's really beautiful), Circa Waves and Hands Like Houses.
Start here: All We Know of Heaven, All We Need of Hell available through Amazon and Apple Music.
To learn more about Pvris you can visit their website.  You can also follow Lynn Gunn on Instagram.
Mina Caputo of Life of Agony
"Can't separate the lies from reality
Can't hold back these knives from penetrating me
Can't wash away this crime, rolling down my face
And everything is gone, gone and stripped away"

-Lyrics from Black Heart by Life of Agony
Life of Agony came onto the scene in 1993 with River Runs Red, an alt-metal concept album about a suicidal teenager in torment. In 2019 after ups and downs that saw the band imploding and reforming several times, Life of Agony released the sequel to their first album. Titled The Sound of Scars, the album opens with the teenager of River Runs Red surviving his suicide attempt and facing his trauma and scars as his life goes on.
The band's signature mix of driving, forceful songs awash with pain and vulnerability is in large part a result of Caputo's skilled and bluesy vocals.
Themes of trauma, anguish, compassion and resilience course through all of the music that Mina Caputo has put out over the last three decades.
Caputo knew she was different from a very young age. Raised as a boy by her grandparents following the death of her mother and incarceration of her father, Caputo endured years of violence, hate and gender dysmorphia. Her personal journey of reconciling who she was on the inside with the hyper-masculine performer she initially projected onstage as the lead singer for Life of Agony has become an inspiration for many.
While some people, including Caputo, felt that metal fans might resist a transsexual frontwoman, the band is now more popular then ever.  The music has always resonated with fans because it was evident that the band was intimately acquainted with suffering.  And now the work comes from an even more honest place.  Life of Agony's most recent album has been dubbed their best since River Runs Red by several critics.
Life of Agony has six studio albums. Their two most recent albums were released after a twelve year hiatus: A Place Where There is No Pain (2017) and The Sound of Scars (2019)
Nina Caputo has also worked on several projects outside of Life of Agony including her most recent solo albums: As Much Truth as One Can Bear (2013) and Love Hard (2016).
Start here: The Sound of Scars available through Amazon and Apple Music.
To learn more about Mina Caputo visit her website and follow her on Instagram.
Cinema and Television
Erlingur Thoroddsen
"Representation in film and TV is still very lacking, and I actually think it's gotten worse in a lot of respects, especially in studio films. And horror is such a great place for queer characters from a purely thematic standpoint. Horror is basically the queerest genre, anyway."

-Erlingur Thoroddsen
Erlingur Thoroddsen is an Icelandic horror writer and director with two feature-length films under his belt.
Child Eater (2016) is a classic throwback horror film about a woman whose babysitting charge is convinced that the local boogeyman, a blind monster who feeds on the eyes of children, is after him. The gory monster film is anchored by a strong performance by Cait Bliss as the babysitter and skilled cinematography.
Rift (2017) is an Icelandic language suspenseful thriller about two men staying in a cabin who are menaced by an invisible force. When Einar fails to process a difficult breakup, he lures his ex-boyfriend Gunnar to his parent's empty cabin by telling him someone is after him in the night and sounds suicidal. Skeptical at first, Gunnar soon comes to realize that something more sinister than he could have imagined is going on. The chill between the two men is echoed by the chill of the gorgeous but desolate Icelandic countryside. A provocative film with complicated and flawed characters, Rift requires some patience and surrender. But if you are open to an ambiguous and challenging story, it has some beautiful moments of catharsis.
Most recently Erlingur wrote an episode of Hulu and Blumhouse's Into the Dark anthology series entitled Midnight Kiss. Directed by Carter Smith, Midnight Kiss is named for a game of New Years Eve partner swapping that turns deadly when a stranger in a BDSM mask starts killing off partygoers. The episode features a cast of gay actors and a lot of male nudity, which are both rarely seen in Hollywood fare.
Start here: Rift, currently available to stream for free with an Amazon Prime subscription.  It's also available to rent or purchase from Amazon and Itunes.
To learn more about Erlingur Thoroddsen, visit his website and follow him on Instagram.
Ryan Murphy
"I lean into fear because I feel like that excites me as an artist."

-Ryan Murphy
Writer, director, and producer Ryan Murphy is one of the most powerful men in television.
Along with his longtime collaborator Brad Falchuk, Murphy is responsible for the juggernaut horror anthology series, American Horror Stories. In 2018 he was poached by Netflix from 21st Century Fox, signing a five year deal worth as much as $300 million dollars.
The first few seasons of American Horror Story set a new bar for horror on television.
Aside from American Horror Story, Murphy's darkest series include: American Crime Story, an anthology that takes a new look at crimes that have impacted American society such as the OJ Simpson case and the assassination of Gianni Versace; Scream Queens, a horror slasher comedy set in a sorority; and The Politician, a twisted dramedy that explores themes of ambition, suicide, mental disorders and blackmail.
While his work spans several genres and time periods, his overall brand is about elevating stories of outcasts, misfits, and the unseen. He's also done a great deal to empower LGBTQ voices and female voices in the industry on both sides of the camera.
His shows frequently depict LGBTQ characters. Pose, inspired by 80s ballroom culture, actually broke records by casting 140 LGBTQ people. The show has the largest tran cast in television history.
And in February of 2016 he launched Half Foundation, which mentors members of the LGBTQ community, women, and people of color with the goal of at least 50 percent of the directing slots on his series going to those marginalized voices.
Season 10 of American Horror Story has been pushed to 2021 due to Covid-19. The show has been renewed through season 13. A spin-off called American Horror Stories, which will feature one hour non-serialized ghost stories with familiar faces, has been announced as well.
This fall you can expect a Netflix original limited series called Ratched. Starring Sarah Paulson, Ratched is a feminist psychological horror tale inspired by Nurse Ratched from One Flew Over the Cuckoo's Nest.
Stewart Thorndike
"You basically want to bare your soul. You want to prove something, to make people be in your brain and see the world the way you feel and see it. To expose and also prove you exist. "

-Stewart Thorndike
Stewart Thorndike is an emerging filmmaker determined to create female-driven horror stories.
In her chilling debut film, Lyle (2014), it seems that all of Leah (played by Gaby Hoffmann) and her wife June's (Ingrid Jungermann) dreams are coming true. June's career is thriving and the couple is expecting their second daughter and moving into a gorgeous Brooklyn brownstone apartment. But after a tragic accident leaves them reeling, Leah's grief spiral leads her to start questioning the source of their good fortune.
Lyle is a tightly composed classic psychological thriller. It draws on the often unspoken terrors of motherhood in a powerful way. And Hoffman excels as a grief-stricken woman driven to the brink.
Thorndike has two more female-driven psychological horror films in development, The Stay and Daughter, which will form a trilogy with Lyle.
You can stream Lyle for free if you have Amazon Prime or Shudder or you can rent or purchase it from Amazon.
To learn more about Stewart Thorndike, visit her website.
Xavier Dolan
"My extreme characters are in a state of rebellion or who are being ostracized or being misunderstood, or misfits or trying to fit in and fighting for their rights to love, live, and co-exist. They sort of mirror my own demons."

-Xavier Dolan
Xavier Dolan is a Canadian film director, screenwriter, and actor who has directed 8 feature films.  His work deals with the brutalities of isolation and loneliness and the painful yearnings for acceptance and love.  He also explores secrets — both those we keep from others and those we keep from ourselves.
Dolan's darkest and arguably best film, Tom at the Farm (2013) is a French language psychosexual thriller about secrets, mindgames, manipulations and violence. It's beautifully shot and disturbing in the best possible ways.  When Tom's boyfriend, Guillaume, passes away suddenly, he leaves his life in the city to visit the farm where Guillaume grew up for the first time.  Guilt-ridden and out of his mind with grief, Tom finds himself isolated with Guillaume's addled mother and his troubled brother Francis.  Out of loyalty to the man he loved and a desire to make amends, Tom stays at the farm in an increasingly desperate and tense situation.
Some of Dolan's other films also feature dark themes including his first film titled I Killed My Mother (2009) which is a semi-autobiographical film about his fraught relationship with his mother; It's Only the End of the World (2016) about a terminally ill writer confronting his family in his final days (I don't think this film has US distribution because I could not find it on any digital platforms); and Dolan's only English language film, The Death and Life of John F. Donovan which is about a relationship between a television star and a young boy that critically examines fame.
Dolan has won many awards for his work, including the Grand Prix at Cannes for It's Only the End of the World.
Dolan has also acted in other people's projects including Elephant Song which takes place in an asylum (Dolan does a good job here, but I cannot recommend this film), Boy Erased about a gay conversion therapy camp, and It Chapter Two.
Start here: Tom at the Farm available to rent and purchase from Amazon.
To learn more about Xavier Dolan's work, visit his website and follow him on Instagram.
Graphic Novelists and Comic Artists
Emil Ferris
"I never quite became the monster I wanted to be. I feel mostly monstrous as I more become myself. Because the more you become yourself, the more it disturbs other people."

-Emil Ferris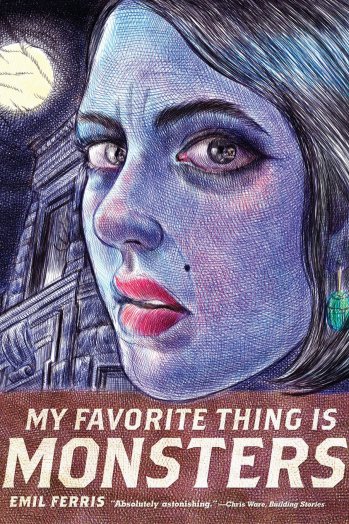 If you are not typically a fan of graphic novels because you have a hard time emotionally connecting to the characters, try My Favorite Thing is Monsters, written and illustrated by Emil Ferris.
My Favorite Thing is Monsters is Emil Ferris' first book and it's a heart-wrenching tour de force that came out of nowhere in 2017.
The book is told from the point of view of a ten year old queer girl named Karen living in Chicago in the 1960s. Filling her lined notebook with doodles, observations and confessions, Karen navigates both typical coming of age challenges such as finding her peer group as well as more extraordinary challenges like her mother's illness and taking it upon herself to investigate the murder of a shadowy neighbor. Also, Karen believes that she is a wolf girl and she sees a monster bite as the solution to all of her problems.
Beautifully illustrated with nods to classic B-movie horror and comics, the book excels in its exploration of otherness, monsterhood and acceptance.
The eagerly awaited second volume of My Favorite Thing is Monsters is supposed to be released in September, 2021.
To learn more about Emil Ferris, visit her website.
Emily Carroll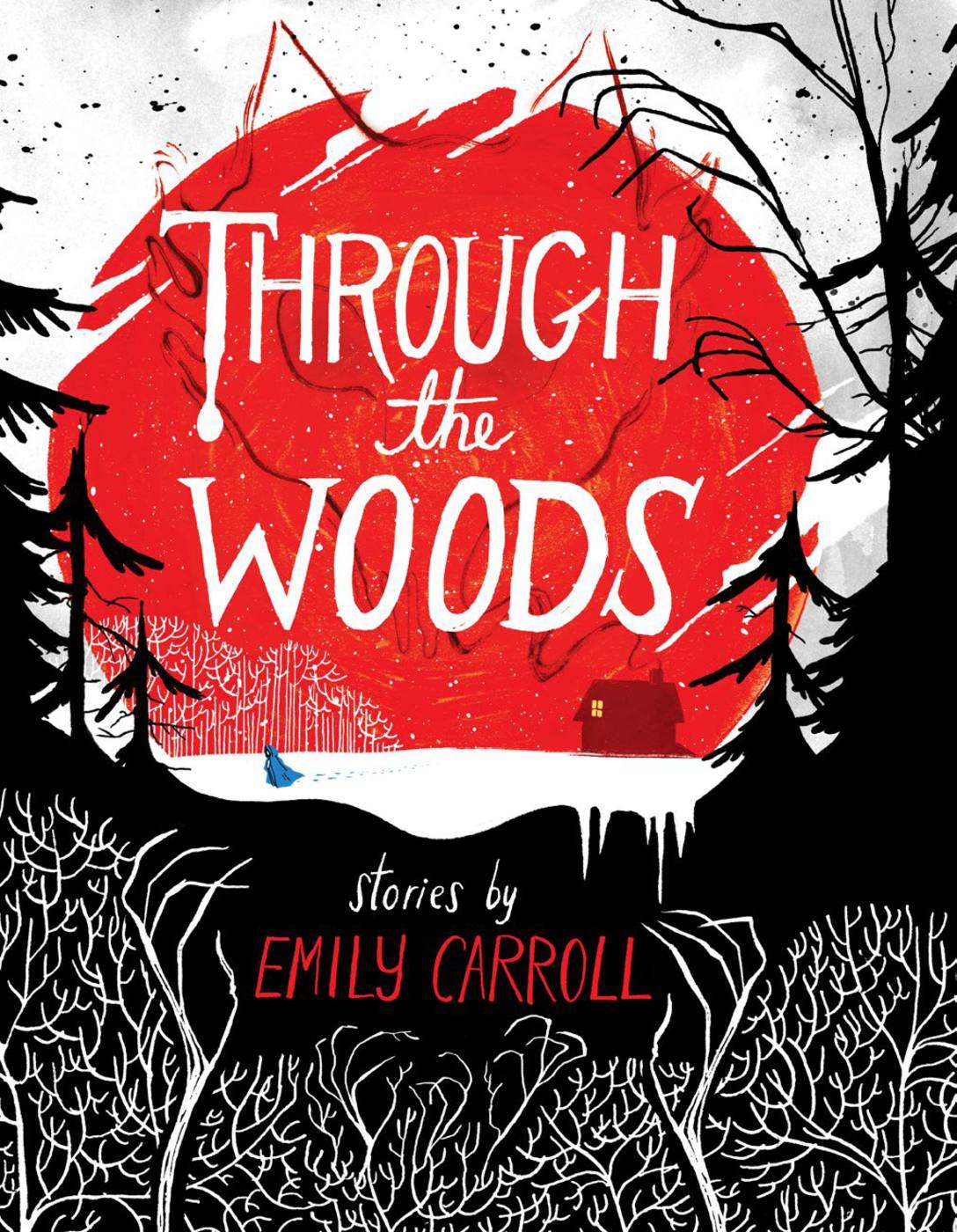 Emily Carroll is a writer and illustrator known for her unsettling horror comics.  Her comics have an eerily familiar feel to them, like a recurring bad dream.
Her work is heavily influenced by German fairy tales, the wintery Canadian landscape, and historical fashions.   Often ambiguous in a way that needles you long after you've moved on to other things, Carroll's signature black and white graphics with splashes of blood red are hypnotic .
Carroll's first book, Through the Woods (2014), is a collection of five supernatural Gothic tales set in and around forests.  My favorite tale in the collection, "A Lady's Hands are Cold", is a bone chilling take on the Bluebeard legend.
Carroll's second book, When I Arrived at the Castle (2019), is a darkly erotic vampiric tale.  When an anthropomorphic Cat woman becomes the latest in a long line of characters showing up at a castle with plans to kill the vampiric Countess, a sinister game of cat and mouse develops with a strangely seductive blend of gore and lust.
Start Here: browse the web comics she's published on her website such as All Along the Wall and if you like her style get Through the Woods
To see more of Emily Carroll's work, visit her website.
Marjorie Liu
"Monstress is my response to and a product of my frustration with being bombarded by stories I'm told I should be grateful for. Like when we see TV shows where there are like a million white people and one Chinese woman, if we're lucky. It's a lie of white supremacy—the visual lie that tells us our heroes, our stories, our love lives, and everything that we aspire to, everything that is heroic and romantic, is white. Being surrounded by that, I think, really deforms the imagination, and it deforms the heart as well."

-Marjorie Liu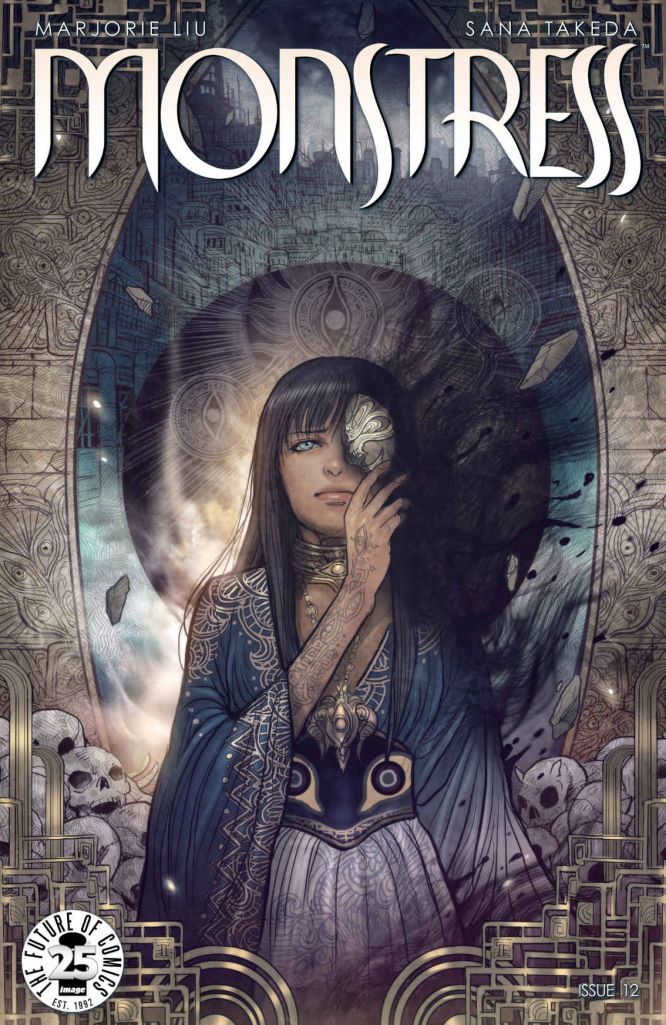 Marjorie Liu is working through her nine lives.  After going to school to become a lawyer and briefly working in that field, she left the law profession to write fantasy and romance novels fulltime.  Some years later she felt creatively burnt out and isolated and transitioned to writing one of the more acclaimed comic series of the past several years.
Liu is the author of Monstress, a defiant graphic novel series illustrated by Sana Takeda.  Monstress is notable for its extensive world building, its diverse and largely female cast, and its non-linear storytelling.
Monstress is set in a matriarchal world plagued by warring factions where a species of magical creatures have been enslaved by an order of sorceresses.  One of those magical creatures, Maika Halfwolf, infiltrates the fortress of the sorceresses looking for answers about the tragic death of her mother.  Trying to come to terms with her immense and unwieldy power and devestating hunger, Maika wrestles with a demon inhabiting her severed arm.  Is Maika a revolutionary savior or will she destroy the world in her quest for answers and vengeance?
As the story expands to feature more and more of the tumultuous world, the series examines the cost of constant dehumanization on the psyche and looks at what makes someone monstress.  It's also about surviving through trauma.
The sumptuous illustrations by Takeda are a fusion of manga style and art deco and transport readers to a rich landscape of characters who have been ravaged through constant power struggles.
Monstress has won many awards including multiple Eisner Awards, and the 2018 Hugo Award for Best Graphic Story. Launched in 2015, the series has at least 29 issues.
The first 18 issues of Monstress have been compiled in one volume available here.
Novelists
Patrick Nathan
"Hell wasn't waiting for him.  It was just a thing inside you, and knowing this undid it.  In his heart, hell's flames hissed and pinched themselves into pillars of steam, washed out by everything he'd learned."

-Quote from Some Hell by Patrick Nathan
Patrick Nathan's debut novel, Some Hell (2018), explores the destructive forces of tragedy and guilt as they rip through a family living in Minnesota.
From the first pages when Colin's older sister breezily foretells his death in three years time, the reader senses that the story is marching towards inevitable doom.
Coming to terms with his burgeoning gay sexuality, Colin tries to navigate middle school while burdened with more secrets than a pre-teen should bear.   His mother Diane is trying to chart her own course forward.  Mesmerized by deceptive journals and a gun left behind by Colin's father, the two struggle to create some sense of family.
Beautifully and sensitively written, Some Hell is an utterly unique coming of age story and a meditation on the insidiousness of grief.
Sarah Waters
"And perhaps there is a limit to the grieving that the human heart can do. As when one adds salt to a tumbler of water, there comes a point where simply no more will be absorbed."
-Quote from The Little Stranger by Sarah Waters
Sarah Waters is a Welsh author of historical fiction who has published six dark novels. She takes tried and true traditional literary forms such as gothic melodrama and crime fiction and injects new life into the genre by writing complex lesbian characters into periods when they've been largely silenced and erased by the historical record.
Not only does she find a new angle, but she also weaves elements of suspense and danger into her tales as the identity of her characters is considered problematic by the societies they live in.
Waters' work explores transgressive female sexuality, repression, obsessions, hauntings and loss of innocence.
Waters considers her second novel, Affinity (1999), to be her most authentic depiction of Victorian times. Suffering from severe melancholia following the death of her beloved father and the end of a clandestine affair, Margaret begins charitable visits to the women's wards of Millbank Prison. While there she becomes enchanted by a mysterious spiritualist, Selina, who has been imprisoned after one of her seances leads to the death of a society matron. The foreboding Millbank Prison, populated by tragic criminals and strict overseers, becomes an inescapable force. And Margaret's growing obsession with Selina takes her down an increasingly dangerous path.
Fingersmith (2002) is a delightfully twisted soapy Victorian melodrama. At the beginning of the novel, pathetic, orphaned Sue Trinder is recruited by the "Gentleman" to help him con a rich heiress named Maud Lilly. His plan is to marry Maud and then have her committed to an insane asylum, thus leaving her fortune for himself and the hapless Sue. Things are quickly complicated by Sue's budding attraction to their mark. And it's not long before the con slips from her fingers. The title, Fingersmith is a clever wink at both pick pocketing and female masturbation. And the novel is concerned with the violent patriarchal system that women of all classes were subject to in Victorian England.
The Little Stranger (2009) is a ghost story that leaves you unsure if it's actually ghosts doing the terrorizing. The novel is set post World War II in a neglected Georgian manor in rural England called Hundreds Hall. The dereliction of the once great manor is mirrored in the crumbling psyches of the inhabitants. The middle-aged and bachelor doctor who serves as the story's narrator arrives at the hall to treat a 14 year old parlor maid who has suffered a great fright. Increasingly obsessed with the family that lives at Hundreds Hall, the doctor witnesses them coming apart. Tense and evocative, this is an ambiguous atmospheric thriller concerned with the ghosts produced by a dying age. The Little Stranger is a departure from Waters' other work in the sense that it does not focus on a lesbian relationship.
Scott Heim
Scott Heim grew up in a small farming community in Kansas, a setting that features heavily in his writing. He has published three novels and a book of poetry called Saved From Drowning (1993).
Heim's work centers on the frightening unreliability of memory, the scars we carry due to trauma, and disappearing sense of selfhood. Much like memory, his storytelling has a fractured, dream-like quality that creates suspense for the reader who wishes to disentangle the threads of his tales.
Mysterious Skin (1995) is about the devestating effects a five hour period of time in one summer had on the lives of two boys and by extension everyone around them. When he's found bleeding under the crawl space of his house, 8 year old Brian has no memory of what happened to him. Increasingly convinced that he was abducted by aliens, Brian comes to realize years later that the key to what happened to him lies with a boy from his youth baseball team. The book explores how our memories can simultaneously protect and destroy us. In 2004 a film adaptation of Mysterious Skin came out with Joseph Gordon-Levitt as one of the leads and directed by Gregg Araki.
In Awe (1997) is about three outcasts living in Kansas who come together in grief. Their inability to fit into rural norms and their shared obsessions lead them down a path of horror and violence.
We Disappear (2008) is a curious blend of fiction and memoir. The main characters share the names and certain characteristics of the author and his mother. Desparate to reconnect with his terminally ill mother, the main character Scott leaves his job in New York City and returns to Kansas with a suitcase full of crystal meth and a desire to unravel his mother's mysterious past. Throughout their lives, their shared obsession with missing persons cases has bonded them together. In her final days, Scott comes to see his mother and even himself among the missing. We Disappear is a book about seeking out and coming to terms with our demons before it's too late.
Since his We Disappear was released, Heim has been editing a collection of books in which musicians and writers reminisce about the time they were introduced to a musicians work.  Appropriately titled The First Time I Heard, the series has included notable artists including David Bowie, Joy Division and Kate Bush.
In 2019, Heim's short story, Loam, was published as part of a collection of six stories entitled Disorder presented by Amazon. In Loam, triplets return to their hometown for the father's funeral and reckon with a presence that's haunted them for decades.
This has by no means been an exhaustive list.  But I hope it gives you a sense of the contributions being made by LGBTQ artists in dark art and the horror genre.  By all means leave a comment to recognize LGBTQ artists I missed.
CHARITY
Here is a brief list of non-profit organizations that promote LGBTQ causes.  Always do your due-dilligence before donating to any charity to ensure that your funds are going to your chosen cause.
QUEER|ART: QUEER ART was launched in 2009 to support a generation of LGBTQ+ artists that lost mentors to the AIDS Crisis of the 1980s. By fostering the confident expression of LGBTQ+ artists' perspectives, stories, and identities, Queer|Art amplifies the voice of a population that has been historically suppressed, disenfranchised, and often overlooked by traditional institutional and economic support systems.
The Trevor Project: Founded in 1998 by the creators of the Academy Award®-winning short film TREVOR, The Trevor Project is the leading national organization providing crisis intervention and suicide prevention services to lesbian, gay, bisexual, transgender, queer & questioning (LGBTQ) young people under 25.
Los Angeles LGBT Center: Since 1969 we have cared for, championed and celebrated LGBT individuals and families in Los Angeles and beyond. Today the Center's more than 600 employees provide services for more LGBT people than any other organization in the world, offering programs, services and global advocacy that span four broad categories: Health, Social Services and Housing, Culture and Education, Leadership and Advocacy.
The Human Rights Campaign: The Human Rights Campaign represents a force of more than 3 million members and supporters nationwide. As the largest national lesbian, gay, bisexual, transgender and queer civil rights organization, HRC envisions a world where LGBTQ people are ensured of their basic equal rights, and can be open, honest and safe at home, at work and in the community.
Human Dignity Trust: The Human Dignity Trust works in jurisdictions around the world where adult, consensual, same-sex intimacy is criminalised.  The Human Dignity Trust works in countries spanning all regions of the world with LGBT activists, lawyers, parliamentarians and government officials, to challenge or reform discriminatory laws that often date back to the colonial era.
SAGE: SAGE's vision is a world in which LGBT older adults can thrive because they are valued and have boundless opportunities. Our current strategic plan has 4 specific themes: a) Taking Care of Our Own; b) Living Fully; c) Creating Ties Across Generations; and d) promoting LGBT and age-friendly communities.
Huge thanks are also owed to my friend Christopher M. Tandy whose advice and support were invaluable in creating this post.
*This post contains Amazon Affiliate Links. As an Amazon Associate I earn from qualifying purchases.
---
Dahlia Jane is a wicked writer living in Los Angeles.  She writes about the dark arts scene, goth life and fascinations with the macabre.  Dahlia spends her free time obsessing about skulls, devouring true crime and occult books, sewing and making messes.
All author posts